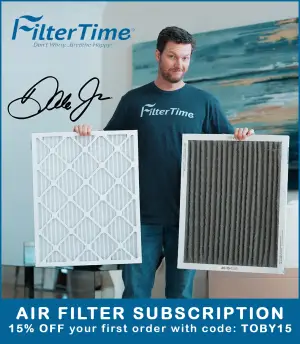 Josh Williams, who has impressed many with his great season in DGM Racing's No. 92 machine in the 2020 NASCAR Xfinity Series, will officially return to the organization for the 2021 season. The team made the announcement on Twitter at the start of Saturday's Draft Top 250 at Martinsville Speedway.
🖊🏁BREAKING NEWS🏁🖊 We're proud to announce #DriverOfThe92, @Josh6williams, will return to @dgm_racing_ to compete in the 2021 @NASCAR_Xfinity Series! #JoshOLantern #Hallowscheme #SillySeason pic.twitter.com/F3gODl7ZM0

— DGM Racing (@dgm_racing_) October 31, 2020
Williams, 27, will reprise his roll as the driver of the No. 92 machine.
The Florida-native has had an eye-opening season, as he has recorded an astonishing six top-10 finishes. Williams, who currently sits 15th in the championship standings, had just one top-10 finish in 61-career starts prior to '20.
Williams will be a fun story to watch, as DGM Racing's No. 90 team with Alex Labbe was in the thick of the battle for a Playoff berth in 2020. If Williams can take another step forward in his career progression next season, who knows, we could be looking at a Playoff contender.