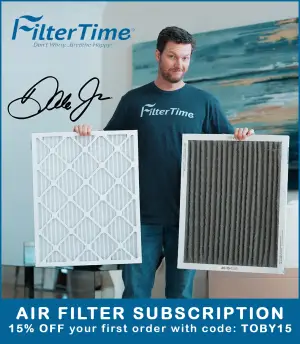 As NASCAR's Cup Series prepares to end the first round of the 2020 Playoffs, fans can see part of the playoffs live in person.
Kansas Speedway announced on Wednesday that the speedway will welcome a limited capacity of fans back into the stands for the October 18th race – the Hollywood Casino 400.
NEWS: We are excited to share that we are able to host a limited number of fans for the NASCAR Cup Series Hollywood Casino 400 on October 18 at Kansas Speedway.

More detail: https://t.co/cYWO7jvo9a

— Kansas Speedway (@kansasspeedway) September 16, 2020
A capacity was not immediately confirmed.
Current ticket holders that look to attend the race will be reseated as close as possible to their original spot with social distancing in mind.
The speedway confirmed that they are working with Kansas and Wyandotte County officials to ensure a safe experience for fans. Those heading to the track can expect many changes – some notables include :
Required face mask / coverings for all guests above age 3
6 feet social distancing mandate
Mandatory temperature check on property
No tailgating on property
No coolers of any kind, or capacity will be allowed past entry gates
An increased presence of hand washing and hand sanitizing stations
No infield access for fans
Kansas Speedway will also have "Grab 'N' Go" concessions available for purchase as well as a limited amount of track and NASCAR merchandise.
Many other tracks including Charlotte Roval, Martinsville, and Las Vegas are expected to confirm their plans for fans in the coming weeks.
For more information on Kansas Speedway's guidelines for fans, visit their website.