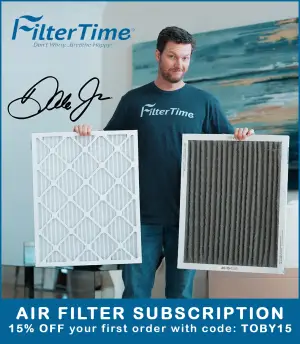 Noah Gragson spent all day on Wednesday trying to set off NASCAR Twitter with hints of his plans for the 2021 season.  On Thursday, JR Motorsports posted a video to Twitter that confirms Gragson will return to JR Motorsports for a third NASCAR Xfinity Series season.
.@NoahGragson… pic.twitter.com/qjWypj7xoA

— JR Motorsports (@JRMotorsports) August 27, 2020
That is what the pen emoji was all about folks.
Sorry to all of those who were in belief that Gragson had signed a contract to drive the No. 48 car for Hendrick Motorsports next season, you were successfully trolled by a true master. Gragson had the entire world eating out of the palm of his hand for nearly an entire 24-hour period only to announce he'll be staying right where he is now for 2021.
That is absolutely impressive. Kudos to Gragson and to JR Motorsports for agreeing to play along with the ruse. This announcement provided a lot more entertainment and engagement than your standard press release.
Gragson has shown incredible improvement in year two with JR Motorsports.
The 22-year old has scored two wins and sits third in the championship standings after 21 races. He has been aggressive and made a few enemies throughout the season, but in the end he has continued to put up incredible finishes.
Gragson will attempt to snag the championship for the remainder of 2020, and he'll be back to fight for the Xfinity Series title in 2021.