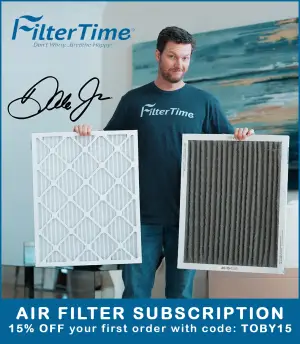 After numerous successful partnerships between Josh Reaume and Ryan Sieg over the years, the two will join forces once again in 2020, when RSS Racing hands over the day-to-day operations of the team's No. 93 car to Reaume Brothers Racing, an anonymous source has disclosed to TobyChristie.com
When asked about the news, a representative of RSS Racing confirmed to TobyChristie.com that an announcement regarding this partnership would be made on Monday Afternoon.
The RSS Racing representative stated that the decision to delegate management of the No. 93 car to Reaume Brothers Racing was made in an effort to allocate more attention and resources to Ryan Sieg's CMR Roofing No. 39 team, which is battling for a spot in the 2020 NASCAR Xfinity Series playoffs.
Myatt Snider, the primary driver of the No. 93 is expected to retain the remainder of his scheduled races, which will be comprised of at least nineteen of the twenty-one remaining races this season, barring any additions to Snider's Richard Childress Racing schedule.
C.J. McLaughlin and Jeff Green have also shared driving duties of the No. 93, placing the team 28th in owner standings after the series' 12th race at Pocono.
Over the years, RSS Racing and Reaume Brothers Racing have enjoyed multiple successful partnerships, the first in 2016, when Josh Reaume was tapped to run four races for RSS Racing in the No. 93, qualifying for three events with a best finish of 37th. Three years later in 2019, RSS Racing partnered with Reaume Brothers Racing in order to put Ryan Sieg in the No. 33 truck for two races, resulting in top-20 finishes at Dover and Bristol.
In RBR's three-year tenure in the NASCAR Truck Series, the team has seen a significant improvement, starting out in 2017 as a single-truck team, before expanding into a three-truck operation for 2020. Now the team will look to break into the NASCAR Xfinity Series in a unorthodox way, as they take on the management role of RSS Racing's No. 93.
In addition to the reallocation of resources, a RSS Racing representative also confirmed to TobyChristie.com that the No. 38 would not attempt any more races this season.