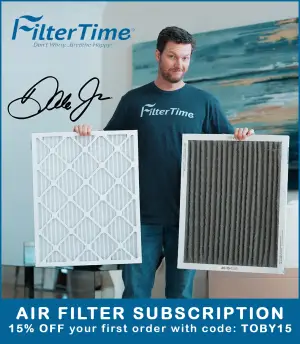 It's a GMS Racing junkyard in Turn No. 4, after contact from Zane Smith and Chase Elliott sent the No. 21 and No. 24 spinning in front of the pack, collecting teammate Brett Moffitt.
Spinning on the restart! @chaseelliott gets sent around and multiple contenders get collected in the aftermath. pic.twitter.com/XuKQWRhr7V

— NASCAR Camping World Trucks (@NASCAR_Trucks) June 14, 2020
Multiple trucks were involved in this incident including Brett Moffitt, Chase Elliott, Zane Smith, Brennan Poole and Angela Ruch.
Zane Smith and Brett Moffitt were unable to continue in the race but Ruch, Poole and Elliott will still be running after being involved in this multi-truck accident.