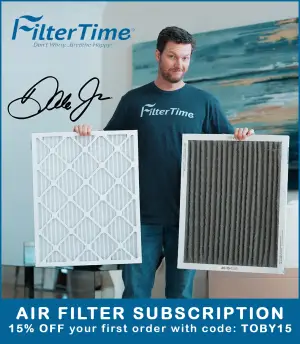 OFFICIAL PRESS RELEASE
GAFFNEY, SC:
As the NASCAR Xfinity Series (NXS) heads to the Lone Star state this week at the Texas Motor Speedway, JD Motorsports with Gary Keller (JDM) is proud to announce that Swan Transportation Services and Perpetua Advisors are joining Ross Chastain in car No. 4 as primary sponsors.
Swan Transportation Services, a worldwide shipping partner that has been involved in the shipping and freight industry for over 20 years, is based out of Northeastern Texas – making this weekend's race a "home game" of sorts. They will grace the hood, decklid, and rear bumper on Chastain's No. 4 Camaro SS this weekend, and look forward to making their first foray into NASCAR and NXS a successful one.
Perpetua Advisors, a business technology and strategy firm, will also be making their first adventure into the racing world this weekend at Texas. Their firm plans on sponsoring Ross with their brand well represented on both quarter panels on JDM's No. 4 entry.
Driver Ross Chastain currently sits in 13th place in the season points standings, and is looking to make up some lost ground from a misfortunate tire issue last time out in California. Chastain, who was able to score JDM's first Top 10 finish of the season a few races back in Las Vegas, is eager to getting back to the similar high-speed intermediate tracks like Texas.
Johnny Davis, JDM team owner was quoted saying "I look forward to having worldwide shipping leader Swan Transportation Services and innovator in the business technology strategy and management space Perpetua Advisors on our No. 4 car this weekend. We genuinely appreciate both of their contributions to our team, and are confident that Ross Chastain will be able to represent them at the front of the pack in the they will be sponsoring."
The NASCAR Xfinity Series heads to Texas Motor Speedway for the running of the My Bariatric Solutions 300 on Saturday, March 30th. Fans can watch this race live on FOX Sports 1 at 1:00 PM ET, or listen along on the radio with PRN – the Performance Racing Network. Be sure to tune in to see Ross Chastain pilot the newly branded No. 4 Swan Transportation Services/Perpetua Advisors Chevy Camaro SS. #TeamJDM
About Swan Transportation:
Swan Transportation is a world-class shipping partner dedicated to growing businesses through efficient freight management, concierge support and service, and agent expertise.
Known for their culture and exclusive family feel, Swan has an impeccable market reputation for over 20 years. You can count on Swan to provide expertise to excel in all aspects of transportation. Whether you are interested in outsourcing your entire supply chain, looking for a team to manage freight, or searching for capacity to cover a single expedited shipment, Swan provides a custom approach that fits your needs.
No matter how complex or critical your freight may be, Swan agents are ready and waiting to move your business forward.
About Perpetua Advisors
Perpetua Advisors helps clients generate increased business value through strategic adoption of business technology. By aligning, brokering, and managing information capabilities and systems, Perpetua's customers realize business optimization, structural improvements, and better cost-value decision making.
As industry continues to increasingly adopt cloud, software-as-a-service, and outsourced IT models, Perpetua brings Fortune 1000 business technology leadership to its customers by offering strategic guidance, complete day-to-day IT operations, effectively positioning "IT as a service" and fractional CIO guidance.