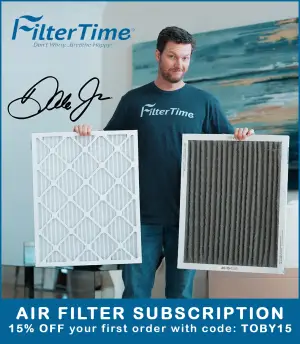 Amber Balcaen will compete in a pair of ARCA Menards Series events for Venturini Motorsports in 2023, the organization announced on Thursday.
Balcaen, who competed full-time in the series for Rette Jones Racing last season, will drive the No. 15 ICON Direct Toyota Camry in the series' two superspeedway events at Daytona International Speedway and Talladega Superspeedway.
"I've watched Venturini Motorsports dominate the ARCA Menards Series for years and it's been a dream of mine for a long time to drive for VMS," explained Balcaen. "To say I'm excited to drive for a hugely winning team is an understatement. I'm thrilled knowing I'll be in a fast car this season."
The Winnipeg, Manitoba-native comes to Venturini Motorsports after scoring six top-10 results in the ARCA Menards Series while piloting the No. 30 Ford Fusion for Rette Jones Racing. Daytona, Balcaen's first race with Venturini, is a place where she had a particularly strong run in 2022.
"Having raced Daytona last year, and knowing the track record that Venturini Motorsports has at superspeedways, I'm very confident going into Daytona knowing we have a real shot to be at the front of the pack. My goal is to earn my ARCA career-best finish and put the No. 15 Icon Direct VMS car on the podium."
Alongside her two-race campaign for Venturini Motorsports in 2023, Balcaen will also compete in the annual ARCA pre-season practice session, which will take place on Friday and Saturday at Daytona International Speedway.
"I improved a lot through 2022 and I'm excited to put that all to use in 2023! Between my experience last year, and the speed that the VMS cars show year in and year out, I have no doubt that we can put together a successful performance."
At both Daytona and Talladega, Balcaen will be joined by Venturini Motorsports teammates Jesse Love and Toni Breidinger. Gus Dean is also expected to compete in the season-opener at Daytona for the four-car operation.