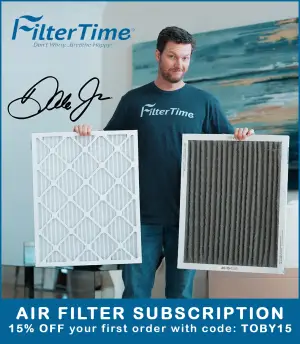 For the first time since competing for Chip Ganassi Racing in 2017, Brennan Poole has landed himself a full-time seat in the NASCAR Xfinity Series, piloting the No. 6 Chevrolet Camaro for JD Motorsports.
The organization made the official announcement on Friday, confirming that Poole, a native of The Woodlands, Texas, would be piloting the organization's second full-time entry in 2023, alongside the previously announced Bayley Currey.
In three starts at JD Motorsports in 2022, Poole secured a season-high 14th-place result at Homestead-Miami Speedway, in a season where the 31-year-old competed primarily for Mike Harmon Racing, while also dabbing for Jimmy Means Racing in the Xfinity Series.
Poole's career in NASCAR's top-three divisions dates back to 2015 when he made his NASCAR Xfinity Series debut with HScott Motorsports with Chip Ganassi Racing. In the eight seasons since, Poole has competed in each of NASCAR's top-three divisions.
"We're full throttle here and getting ready to go," said Johnny Davis, owner of JD Motorsports. "Bayley and Brennan are signed on and looking forward to chasing races and points next year. We're actively moving along looking for sponsor commitments and for drivers and sponsors for the No. 0 car."
Last season, with Bayley Currey and Ryan Vargas serving as the organization's two anchor drivers, the organization scored a pair of top-10 results, including a sixth-place result for Vargas at Daytona, the best finish for the team since 2019.
"We've always taken the approach here that we want to go after the series with multiple cars, and that's how we're looking toward 2023," Davis continued. "The new schedule is very interesting and provides new challenges to our drivers and team members."
In September, JD Motorsports announced that Bayley Currey, who competed full-time with the team in 2022, would once again return to the organization in 2023, while the team prepared to return to running three full-time entries.
"I think we've established a solid name in the Xfinity Series. Our cars continue to show improvement, and we're looking to 2023 as a season when we can take another step up."