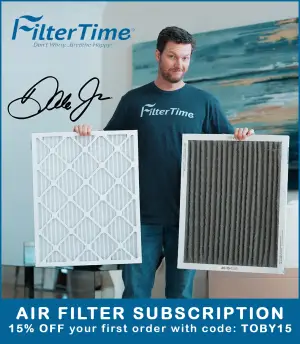 As a racer, you never fully retire from racing. Jeff Gordon is a prime example of this philosophy as he will get back behind the wheel in an upcoming IMSA-sanctioned Porsche Carrera Cup event at Indianapolis Motor Speedway on the September 2-4 weekend.
Gordon, 51, will pilot the No. 24 entry (of course) in the Invitational class.
While it's incredible to see the four-time NASCAR Cup Series champion getting back behind the wheel of a race car, it's even more amazing to see who his crew chief will be for the race.
Gordon's long-time NASCAR Cup Series crew chief Ray Evernham, who guided him to three of his four NASCAR Cup Series championships, will join Gordon for the race.
"I'm looking forward to getting back in a race car and competing against a talented field of teams and drivers," said Gordon in an IMSA press release. "It's always special when I get a chance to compete at Indianapolis Motor Speedway. Ray and I have always talked about running another race together, and we felt like Indy was the perfect place. It'll be a fun way to spend the holiday weekend and make some new memories."
Gordon, in addition to being a four-time NASCAR Cup Series champion, also scored 93 wins in the NASCAR Cup Series over a storied career. Gordon racked up an incredible five wins over his career on the Indianapolis Motor Speedway oval, and he participated in a "ride-swap" with Juan Pablo Montoya on the Indianapolis Motor Speedway Road Course back in 2003.
Gordon will get his first on-track action of the weekend on Friday, September 2nd in a 40-minute practice session. Gordon will then participate in Race 1 on Saturday, September 3rd as well as Race 2 on Sunday, September 4th.
If you would like to watch the NASCAR Hall of Famer compete in the event, the race will be broadcast on the official Porsche Carrera Cup website, as well as IMSA's website.