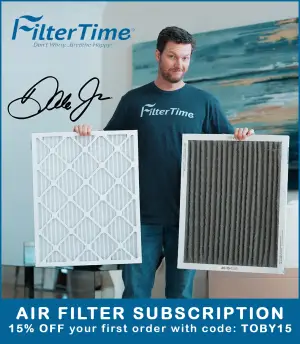 Z Grills – one of the industry leaders of pellet grills — will partner with SS Greenlight Racing and Joe Graf Jr. for a multi-race primary sponsorship of Graf's No. 07 Chevrolet Camaro in the NASCAR Xfinity Series, beginning at Phoenix Raceway on March 13th.
An industry leading manufacturer for more than three decades, Z Grills manufactured grills, kitchen equipment and outdoor products for several top brands in the industry. The company launched their own brand five years ago, since growing into one of the most respected brands in the industry, taking pride in providing customers with world-class, competitive and innovative pellet grills at an affordable price.
"I am thrilled to welcome Z Grills to NASCAR and to our SS GreenLight Racing team," said Graf Jr. "Grilling at race tracks has always been a staple of the environment whether you are up close and personal with the race team or race fans bonding in the infield talking about their race track experience. I'm excited about all the levels we can make the partnership grow throughout the season."
"This is an amazing opportunity for Z Grills," Z Grills spokesperson Zeke Zhou said. "Z Grills offers high-quality pellet grills at a fair price so everyone can infuse their food with delicious wood-fired flavor. We're excited to see our Z Grills Chevrolet Camaro on the track throughout the season and seeing him turn up the heat on the competition."
Other than the partnership's debut at Phoenix Raceway on March 13th, no additional races for the sponsorship have been announced.