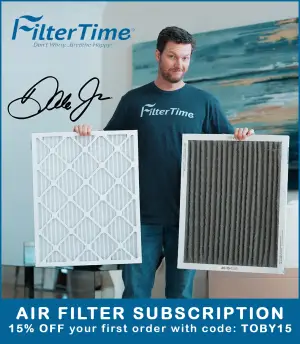 Reser's Fine Foods, which has been a featured primary sponsor on the No. 20 Joe Gibbs Racing car for years and has been a partner of JGR for nine years, will move over to Martin Truex Jr.'s No. 19 machine for the 2021 NASCAR Cup Series season. Joe Gibbs Racing revealed the news with a Thursday press release.
"I'm looking forward to having Reser's join our team this year," said Truex in the team release. "They have been an important partner at Joe Gibbs Racing for a long time and I'm excited to be able to continue that relationship. As I am learning, Reser's is all about great food and good times. Our goal this year is to give them plenty to cheer about on race days."
The 2017 NASCAR Cup Series champion will carry the black and red colors of Reser's as his primary sponsor at Dover (May 16), Pocono (June 27), New Hampshire (July 18) and Watkins Glen (August 8).
Reser's will be featured as an associate sponsor for the remainder of the 2021 schedule.
"Reser's is proud to continue our relationship with Joe Gibbs Racing," said Mark Reser, Reser's Fine Foods CEO. "Martin Truex Jr. and his team will be great ambassadors for our foods that NASCAR fans enjoy on race day or any day."
Bass Pro Shops and Auto-Owners Insurance, mainstays in Truex's sponsorship arsenal, will return for another year on his No. 19 car as well.