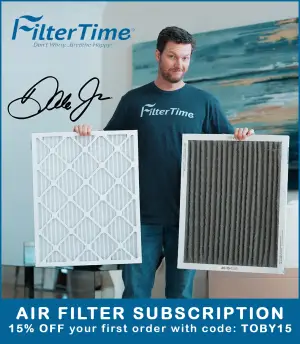 On Thursday, Spencer Boyd Racing announced a partnership with Nor-Cal Equipment Rentals for the 2023 NASCAR Craftsman Truck Series season, which will sponsor the No. 12 Young's Motorsports Chevrolet Silverado at Las Vegas Motor Speedway.
"NASCAR goes west beware," said Spencer Boyd. "I've got some unfinished business at Las Vegas and I'm bringing a crew that is going to help me get the job done. When I met Tom Butts and the Nor-Cal team last year at Sonoma, I knew we had to do more work together. What they are doing in the equipment rental business is second to no one so when the trucks hit that desert asphalt, you'll know which one is ours."
Boyd will return to Las Vegas Motor Speedway in March with a vengeance, after he dislocated his shoulder in a last-lap accident at the 1.5-mile facility in 2022, which ultimately led to off-season surgery.
Established in 2004, Nor-Cal Equipment Rentals is responsible for providing outstanding service and equipment ever since. The company's specialty remains in contractor and homeowner equipment rentals and sales. Customers value their commitment to providing the absolute best in customer service and reliable equipment, using brands known and trusted.
"It's a bit surreal actually," said Tom Butts, owner of Nor-Cal Equipment. "I've been a NASCAR fan for as long as I can remember. Three for Dale. When Spencer said we could design the truck together I know I was going to pay homage to Sr. The truck looks amazing. It represents our brand well and all the hard work our team puts in day in and day out. It's a proud moment for everyone that has contributed to the success of Nor-Cal Equipment Rentals over the years.
The partnership between Nor-Cal and Boyd began in 2022, but will continue to expand in 2023, with the primary sponsorship at Las Vegas, as well as an associate partnership at Daytona International Speedway, in the season-opener.