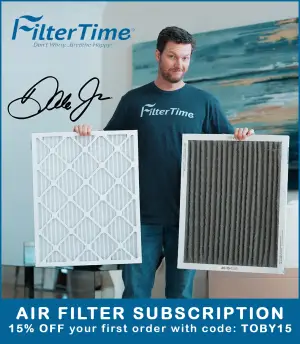 With just seven races remaining on the 2022 NASCAR Xfinity Series schedule, JD Motorsports is gearing up to finish the season strong, while also preparing to come out of the gate swinging at Daytona in 2023.
Through this season's first 26 races, the organization's two entries – primarily driven by Bayley Currey and Ryan Vargas – have recorded two top-10, five top-15, and 17 top-20 results, with a season-high sixth-place finish at Daytona.
After a season without recording a single top-10, the team's downsizing from four to two full-time entries, as well as its dedication to Currey and Vargas has brought the team back into contention for top-15s on a regular basis.
Despite the series' remaining seven-race stint, JD Motorsports and team owner Johnny Davis are already working hard on the organization's plans for the 2023 NASCAR Xfinity Series season.
"We're very excited about how 2023 looks," said Davis, owner of JD Motorsports. "I've been around this series for a long time, and the schedule looks to be the best it's ever been. We're going to be all over the country with our cars, and we're going to have some great opportunities for partners to come on board and race with us."
Bayley Currey, who joined the organization in a full-time capacity this season, will return to the team's flagship No. 4 Chevrolet Camaro in 2023, after putting together a solid season for the long-time organization.
The confirmation of Currey's return to JD Motorsports comes just days after Currey recorded a stellar 11th-place finish in the Xfinity Series regular-season finale at Bristol.
"We don't have the biggest team, but we have one of the most dedicated," Currey said. "We ran so strong at Bristol, finishing ahead of some of the series' most established teams and showed that we're capable of more. I'm looking for strong teammates and dedicated partners to come on board and help us build on a strong foundation."
According to a team release, JD Motorsports plans to field three cars full-time in 2023, as the organization seeks talented drivers and sponsorship partners to fill out its three-car stable for the 2023 Xfinity Series season.