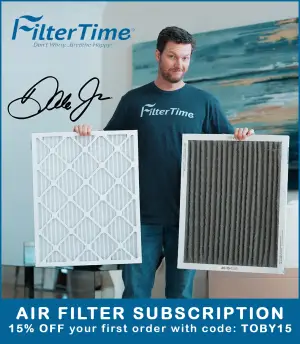 William Byron and Hendrick Motorsports, alongside primary sponsor Valvoline, will honor Neil Bonnett when the NASCAR Cup Series heads to Darlington Raceway for the track's  annual "Throwback Weekend" on May 9th.
Byron's No. 24 Chevrolet Camaro ZL1 1LE will feature primary sponsorship from Valvoline and will carry a paint scheme designed to match the No. 75 Valvoline Pontiac that Bonnett drove while collecting his final two victories in the NASCAR Cup Series in 1988.
Valvoline x Neil Bonnett: A duo we'll never forget. @WilliamByron's Darlington paint scheme pays homage to Neil's iconic No. 75 car from the 80s. 🏁 @TeamHendrick pic.twitter.com/VG610xjRFG

— Valvoline (@Valvoline) April 27, 2021
"It means a lot, I think, to have Neil Bonnett's scheme (with) all that he accomplished in the sport, and just to touch on the legacy of the sport, in general, is really cool," Byron said. "I enjoy those things and I enjoy the throwback weekend. I think it's a great racetrack to have it on and it's really a throwback racetrack (with) the way we have to drive it. It's a lot of fun."
Bonnett was an 18-time winner in the NASCAR Cup Series, driving for historic team owners like The Wood Brothers and Junior Johnson, throughout a NASCAR career that lasted over two decades.
"What's cool about Neil is that he won the 1981 Southern 500, which is obviously a huge race and has always been," Byron said. "It would be awesome to win the Southern 500 this year and just try to have success, in general, at Darlington knowing that we go there in the playoffs."
On Tuesday Morning, Hendrick Motorsports announced that Valvoline would return to the organization as a primary sponsor of both Kyle Larson and William Byron for a combined five events this season, including Darlington on-board the No. 24.
Valvoline Expanding Partnership with Hendrick Motorsports, Larson and Byron Gain Multi-Race Sponsor
"It's great to have Valvoline on board," Byron said. "Obviously, I've had contact with them in the past and done some stuff on iRacing, so it's cool to have one of their paint schemes. I've always enjoyed the way their cars looked. They've been in racing for as long as I can remember. It's going to be awesome to support them and have them on the car and, hopefully, we can get them the win."
The Goodyear 400 will take place on Sunday, May 9th at Darlington Raceway – the track often called "Too Tough To Tame" and will be broadcasted live on FOX Sports 1 at 3:30PM / EST.