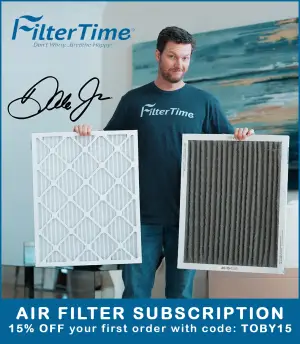 Ken Block, a household name in rally car competition and the co-founder of the Hoonigan brand, has passed away at the age of 55, after being involved in a snowmobile accident on Monday, January 2.
On Monday evening, Hoonigan Industries posted the following statement to the company's Instagram page: "It's with our deepest regrets that we can confirm that Ken Block passed away in a snowmobile accident today. Ken was a visionary, a pioneer, and an icon. And most importantly, a father and a husband. He will be incredibly missed. Please respect the family's privacy at this time while they grieve."
Block spent his professional career competing in various extreme/action sports events including skateboarding, snowboarding, and motocross, on top of his decade-long racing career with the Hoonigan Racing Division.
A native of California, Block was a five-time X-Games medalist in the rallycross division, earning the silver medal on three occasions in 2007, 2012, and 2013, while earning a bronze medal in his X-Games debut appearance in 2006, and 2008.
Block's impact and infamy reached far beyond the on-track aspect of motorsports, a significant portion of which can be accredited to his presence on YouTube, having accrued 1.92 million subscribers and hundreds of millions of video views at the time of his death.
In late 2021, Audi announced a partnership with Block, in which the automaker would collaborate with the rallycross legend on his next Gymkhana project, which would include building a completely custom EV for Block.
Over the course of his career, Block had also worked with Ford, Subaru, and Audi on various projects, which included a long-standing 11-year partnership with Ford that ended in 2021.
Any crossovers that existed between Block and the NASCAR world were few and far between, but some of the rallycross driver's YouTube videos have included guest appearances from drivers such as Tony Stewart, Chase Briscoe, and Joey Logano.