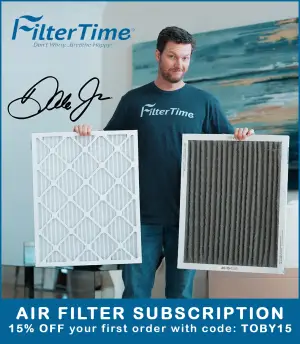 The cryptocurrency invasion in NASCAR is continuing this week heading into Atlanta, as Brandon Brown will spot the playful colors of a new variety of the Dogecoin family of cryptos.
Announced on Tuesday, The No. 68 Camaro for Brown will have backing from Baby Doge Coin, the world's first dog-charity-based cryptocurrency.
"This weekend, we're proud to welcome Baby Doge Coin aboard our No. 68 Chevrolet Camaro as the newest partner of Brandonbilt Motorsports," said driver Brandon Brown. "Baby Doge Coin is a brand new cryptocurrency with a unique goal; to save as many dogs as possible. Since their beginning in June of 2021, they have almost donated $100,000 to help save dogs and are considered the world's first dog-charity cryptocurrency. "
The cryptocurrency, which was created in early June, has amassed nearly half a million holders. Elon Musk, CEO of Tesla Motors, helped deliver a spike in popularity to the coin after acknowledging the coin on Twitter.
NEWS: @BabyDogeCoin set to make @NASCAR_Xfinity Series debut with @brandonbrown_68 at @amsupdates!

Race Advance: https://t.co/N2pgIdgsnt pic.twitter.com/O0XHzZHFyf

— Brandonbilt Motorsports (@BMSRaceTeam) July 6, 2021
To date, Baby Doge has donated over $75,000 to help save dogs and plans to donate more in the future.
"Being a dog owner and animal lover myself, I'm very excited about this partnership and the meaning behind Baby Doge Coin's initiatives," Brown said. The car looks awesome and I can't wait for everybody to see it on track this weekend."
The Virginia driver was putting together a solid race in the spring, before crashing out. On the cusp of a playoff spot, Brown is looking to become 'the little team that could' once again.
As Brown explained, "I'm looking forward to heading back to "Hotlanta" this weekend where it looks like the track is going to live up to its nickname. The forecast looks warm, which means the race track will be hot and slick, so having good forward drive is going to be a big key to success."
Fans can see the No. 68 Baby Doge Coin Camaro hit the track on Saturday, July 10th at 3:00 p.m. EST on NBCSN.