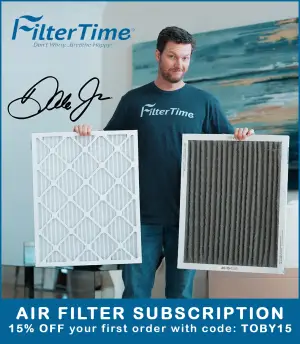 Vinnie Miller will return to the NASCAR Xfinity Series next season, running a limited schedule in the No. 99 entry for BJ McLeod Motorsports.
The Metamora, Michigan-native joined BJ McLeod Motorsports during the 2018 NASCAR Xfinity Series Playoffs, taking over as the primary driver for the organization's No. 78 entry for the 2019 and 2020 seasons.
"I'm looking forward to my fourth year at BJMM," says Miller. "Although I won't be competing full-time this year, I'm excited to get the season started and continue to actively search for sponsorship to add races on to the limited schedule I already have."
In 95 Xfinity Series starts, Miller has scored five top-15 and 13 top-20 finishes, notching a best finish of 11th-place in back-to-back Summer events at Daytona International Speedway.
"Having Vinnie return to drive for us is something I'm really proud of," says BJ McLeod. "He's been with us for three years and is a part of the family and foundation that our team has built on."
The 23-year-old is the fifth driver to be announced to B.J. McLeod Motorsports' 2021 NASCAR Xfinity Series lineup. Jesse Little (No. 78) and Matt Mills (No. 5) have been announced as the team's two full-time drivers next season, while Mason Massey – 12 races — and Stefan Parsons – multi-race deal — have been announced as part-time drivers for the organization's No. 99.