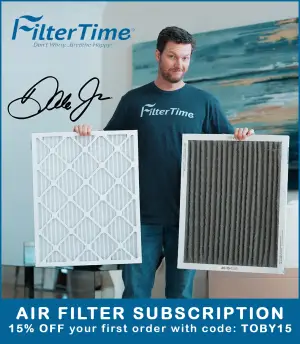 When the 2021 NASCAR Camping World Truck Series schedule was released in November, many were surprised to see that Eldora Speedway – the half-mile dirt track owned by three-time NASCAR Cup Series Champion Tony Stewart — would no longer have a spot on the series' 22-race calendar.
However, many may be surprised to find out, that the removal of Eldora Speedway from the NASCAR Camping World Truck Series schedule, was not a decision made by NASCAR, but rather a choice made by Stewart and the management team at Eldora Speedway.
Stewart joined Friday's episode of the Stewart-Haas Racing podcast to discuss the decision made by Eldora Speedway, as well as some other things that are on the horizon for the retired NASCAR driver.
We're starting 2021 in style on the #SHRradio podcast! 😎

The boss, @TonyStewart, joins the crew to talk about what he's been up to during the offseason and more. Check it out 👉 https://t.co/Uo9Ylzhwqm #SHRacing // #NASCAR pic.twitter.com/msDPAgs6D1

— Stewart-Haas Racing (@StewartHaasRcng) January 8, 2021
"I know there has been a lot of misconceptions that NASCAR took us off the [Truck Series] schedule, that's now how this happened," said Stewart. "NASCAR didn't take us off the schedule, we just didn't renew our contract. We have our list of reasons for it, we've got some big things that we are trying to do with [Eldora Speedway] and we felt that we needed to go in a different direction."
Although not returning to the NASCAR Camping World Truck Series schedule next season, Eldora Speedway will play host to SRX (Superstar Racing Experience), a new venture co-owned by Stewart and long-time NASCAR crew chief and former team owner Ray Evernham, on June 26th.
In 2021, the NASCAR Camping World Truck Series will host a pair of races on the dirt – the most in a single season for the series — joining the NASCAR Cup Series at Bristol Motor Speedway on the dirt, while also making its first stop at Knoxville Raceway in July.