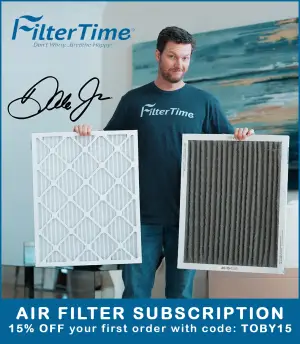 JR Motorsports announced on Tuesday Morning that  Sam Mayer- a graduate of the team's late model program and the 2019 NASCAR K&N Pro Series East Champion — will be joining the organization for a partial schedule in the NASCAR Xfinity Series in 2021, before migrating to the series full-time in 2022.
The Franklin, Wisconsin-native has been identified as one of NASCAR's most gifted up-and-coming talents, but has been unable to make more than a handful of starts in a NASCAR National Series, due to the age restrictions in place by the sanctioning body. In his six NASCAR Gander RV & Outdoors Truck Series starts to date, Mayer has one top-five finish, while leading a total of 57 laps.
Mayer has shown his natural talent behind the wheel in recent years, becoming the youngest driver to win a NASCAR Championship at the age of 16 years, three months and eight days,  when he won the 2019 NASCAR K&N Pro Series East Championship driving for GMS Racing. This season alone, Mayer has won eight of his 16 starts in the three divisions of the ARCA Menards Series.
"When Sam first came to run the late model a couple of years ago, he was adamant he would be racing an Xfinity car for us someday," said Kelley Earnhardt Miller, JRM general manager. "I admired his initiative then, and now we're happy to help make his dream a reality. It will be quite a step up, but it's one he's ready to make. He's shown he has the skills to be successful at a very high level."
Mayer currently leads the standings in both the ARCA Menards East Series and the Sioux Chief Showdown and looks poised to claim back-to-back championships in the East Series. To date, Mayer has made six total NASCAR Truck Series starts for GMS Racing, scoring a best finish of 4th-place at World Wide Technology Raceway earlier this season.
"Having the opportunity to return to JR Motorsports after racing late models with them in 2018 is definitely very special to me," Mayer said. "Being able to share this news makes me very excited for the coming year. I hope I can learn as much as I can in the second half of next season and to be ready to go race full-time for the NXS championship in 2022."