Bubba Wallace, Richard Petty Motorsports Running Special #BlackLivesMatter Paint Scheme at Martinsville
Following the murder of George Floyd on May 25th, protesters across all 50 states and numerous countries around the world have gathered together in a attempt to combat racial inequalities being faced in the United States and all over the world.
Darrell Wallace, Jr. is currently the only African-American driver in the NASCAR Cup Series, driving the historic No. 43 for Richard Petty Motorsports.
As expected, Wallace has been very outspoken on this issue over the last couple of weeks, including holding a thirty-minute Instagram video chat about racial inequality, with fellow NASCAR Cup Series driver Ty Dillon, talking about his experiences with racial inequality, and the things he went through growing up.
On Sunday at Atlanta Motor Speedway, Wallace continued to speak out against the racial injustice being faced by African-Americans all over the country and the world, by wearing a Black Lives Matter t-shirt with the words "I can't breathe" before the event.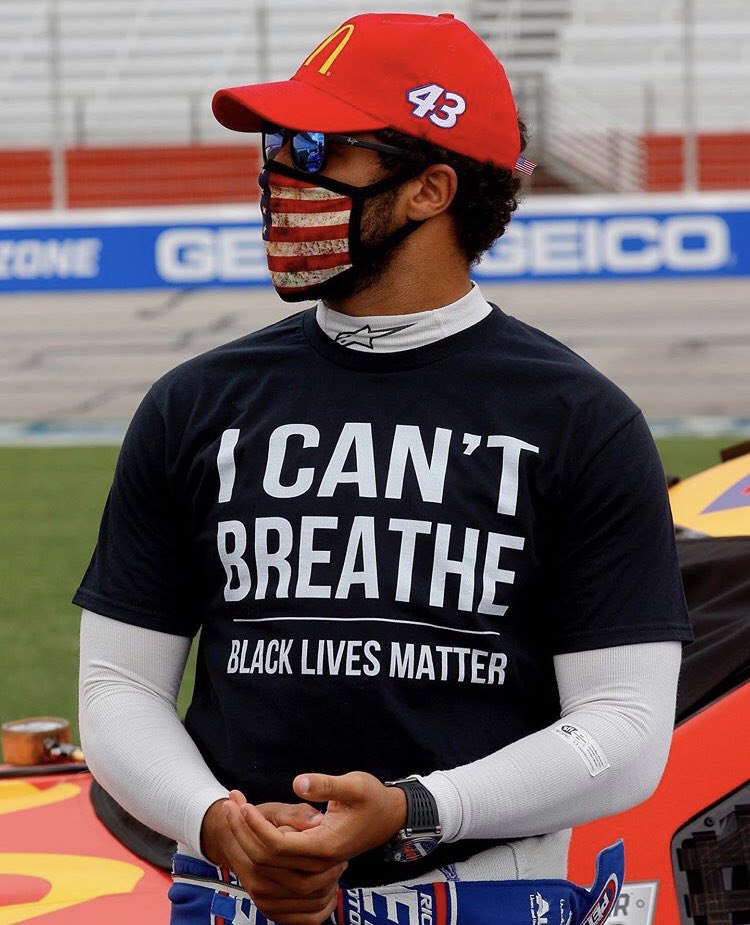 Wednesday Night at Martinsville Speedway, Darrell Wallace, Jr. and Richard Petty Motorsports' historic No. 43 Chevrolet Camaro will run a special paint scheme promoting racial equality, with #BlackLivesMatter on Wallace's Chevrolet.
Tomorrow night at @MartinsvilleSwy, @BubbaWallace will run a special #BlackLivesMatter paint scheme promoting racial equality. #CompassionLoveUnderstanding

Learn more: pic.twitter.com/MHWwNzIzFJ

— Richard Petty Motorsports (@RPMotorsports) June 9, 2020
Wallace and the No. 43 #BlackLivesMatter Chevrolet Camaro will start from the 23rd position in Wednesday Night's Blue-Emu Maximum Pain Relief 500 at Martinsville Speedway.
In four starts at Martinsville Speedway, Wallace has earned two top-20 finishes, a 13th and a 17th last season driving the No. 43 for Richard Petty Motorsports.