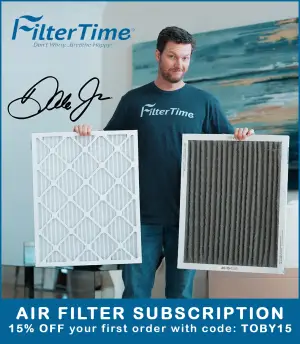 After putting down a stellar rookie campaign in 2022, Austin Hill will return to Richard Childress Racing this season in search of a NASCAR Xfinity Series championship, the organization announced Wednesday.
The Winston, Georgia-native, who secured a pair of statement victories at Daytona International Speedway in February and Atlanta Motor Speedway in July, will continue to pilot the No. 21 Chevrolet Camaro SS.
"I'm excited to return to RCR this season to compete for an Xfinity Series championship once again," said Hill. "My rookie season was a success, but I know that our No. 21 team can improve even more with our first year together under our belt. I'm very appreciative of the opportunity that Richard and everyone at RCR continue to give me. To not only be back with Andy and my crew guys but to have our loyal partners return is a huge asset to our program. I can't wait to get to Daytona and kick off the 2023 season the same way we started last season."
Andy Street will once again lead the charge for Austin Hill and the No. 21 team in 2023, returning for his fourth season as a crew chief in the NASCAR Xfinity Series. In that time, Street has accumulated three victories and two playoff berths in the last three years.
Over the course of the 2023 NASCAR Xfinity Series campaign, Hill's No. 21 Chevrolet Camaro will adorn Bennett Family of Companies, Global Industrial, United Rentals, Alsco Uniforms, and Realtree. After a successful campaign and results in 2022, each of the partners that will adorn the No. 21 Chevrolet will further increase their partnership in dynamic and innovative ways.