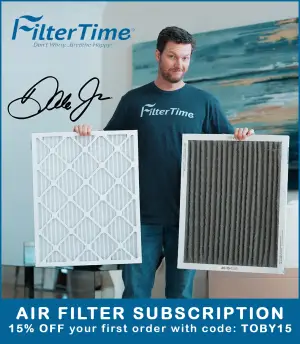 Colton Hardy is all right after a large flip in the first Tuesday night B-Main of the 2023 Chili Bowl Midget Nationals.
While trying to complete a pass on Brendon Wiseley with five and a half laps to go, the Arizona native had contact with the No. 7W machine, sending the No. 44 machine into a tremendous series of flips down the backstretch and into the third turn.
One of the biggest flips you will see in the Expo Center. Thankful to see Colton Hardy walk away from this one! | Lucas Oil @cbnationals

Presented by @Lucas_Oil pic.twitter.com/J8IHBH5JHi

— FloRacing (@FloRacing) January 11, 2023
Instead of finishing fourth and locking himself into the Tuesday night A-Main, Hardy finished 12th, slotting him into an H-Main in Saturday's Alphabet Soup.
Hardy did not speak to FloRacing's Brian Ward immediately after the incident when Ward requested comment.