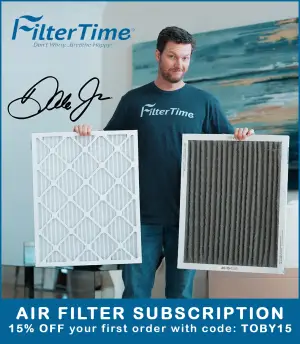 UPDATE: Tuesday, January 10, 2023 at 2:08 PM ET —
NASCAR issued a reinstatement report on Tuesday afternoon. The report states that Mike Shiplett, who had been suspended following last fall's NASCAR Cup Series Playoff event at the Charlotte Motor Speedway Roval, has officially been reinstated and is eligible to return to all NASCAR activity.
Shiplett was announced as the new Richard Childress Racing NASCAR Xfinity Series program Competition Director on Tuesday morning.
---
ORIGINAL STORY: Tuesday, January 10, 2023 at 9:42 AM ET —
Richard Childress Racing has announced that the organization has added Mike Shiplett, who will serve as its new NASCAR Xfinity Series Competition Director. Additionally, Danny Lawrence, a longtime RCR employee, has been promoted to Managing Director of Team Alliances and Xfinity Operations.
As RCR moves into the 2023 season, the organization has a treasure trove of alliances and partnerships within the NASCAR Cup Series and NASCAR Xfinity Series ranks. Childress believes Lawrence is the perfect person to lead that area for the team, and that Shiplett brings the knowledge needed to help the Xfinity Series program continue to fire on all cylinders.
"RCR has a winning history in the NASCAR Xfinity Series and these promotions position our organization to continue delivering championship-caliber success for our drivers, fans, partners and alliance teams," said Childress, Chairman and CEO of RCR in a team release.
"We'd like to thank Danny Lawrence for his many years of service to RCR, and his efforts in developing young talent at all levels of our organization. Danny's leadership is appreciated and will continue to be pivotal to our program. We'd also like to welcome Mike Shiplett to RCR. We're looking forward to the knowledge and expertise he brings along."
Lawrence, like Childress, has little doubt that Shiplett is the correct person to slide into the role of Xfinity Series competition director for the organization.
"Mike Shiplett brings a wealth of experience to RCR's NASCAR Xfinity Series program and I'm excited to welcome him to our organization and looking forward to continuing our winning tradition at RCR," said Lawrence.
Now, Shiplett takes over the helms of a program that scored two wins a season ago with rookie Austin Hill, and saw fellow rookie Sheldon Creed zeroing in on his first-career win. Additionally, the RCR Xfinity program recorded a pole and runner-up finish at Talladega Superspeedway with Jeffrey Earnhardt piloting the No. 3 Chevrolet.
Shiplett had previously served as the crew chief for Cole Custer at Stewart-Haas Racing for several years in the NASCAR Xfinity Series and then in the NASCAR Cup Series.
However, the duo was split up when Shiplett was indefinitely suspended by NASCAR for an issue at the end of the 2022 NASCAR Cup Series Playoff race at the Charlotte Motor Speedway Roval, where NASCAR determined that Custer slowed up in an effort to help his teammate Chase Briscoe advance into the next round of the Playoffs.