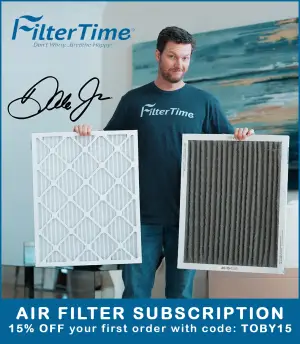 Richard Childress Racing, in a joint announcement with the Professional Bull Riders (PBR), has announced that the team's chairman and chief executive officer Richard Childress, along with Jeff Broin founder and chief executive officer of POET, have purchased the Carolina Cowboys.
Childress is excited for the new venture in the PBR Team Series.
"I've always been a fan of the Western lifestyle, but the new teams concept kicks up the excitement and has proven in its inaugural year to be a strong step forward for the future of bull riding," said Childress in a team release. "I couldn't be prouder to continue to build the Carolina Cowboys alongside Austin Dillon, Jeff Broin, our partners and fans."
For Broin, agriculture is extremely important to POET, the world's largest biofuel producer. Broin sees an obvious connection with his company to the team, and is excited to see how the PBR Team Series continues to grow going forward.
"Agriculture is at the core of all we do at POET and has always been my life's passion, and I'm excited about this opportunity to be involved as an owner in a sport with deep agricultural roots," said Broin. "PBR is a dynamic sport with tremendous potential, and I'm looking forward to growing POET's partnership with both the Carolina Cowboys and the PBR Team Series as it evolves."
The Carolina Cowboys are one of the eight franchises that made up the inaugural PBR Team Series in 2022. The second season of the PBR Team Series is set to kick off in July 2023.
The full 11-game regular season, as well as the three-day playoff championship event, will be televised by a mixture of CBS, Paramount+, CBS Sports Network, and Pluto TV.
In 2022, RCR had a deal in place to operate the team, which was held by the PBR. As part of the operational deal, RCR had the option to purchase the team following the 2022 season, which Childress opted to exercise.
Austin Dillon, Childress' grandson and driver of RCR's No. 3 Chevrolet Camaro in the NASCAR Cup Series, served as the PBR team's General Manager in 2022.
The Carolina Cowboys were the fourth seed in the 2022 PBR Team Series championship round and made it to the Second Round of the tournament, where their championship bid came to an end.