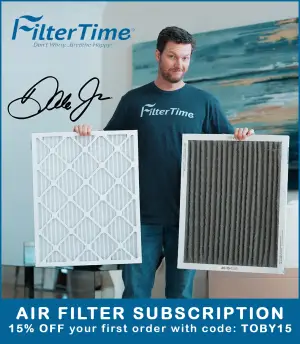 MONTEREY, Calif. — After spinning in Saturday's qualifying session, Josef Newgarden had 24 cars to pass if he was going to find victory lane at WeatherTech Raceway Laguna Seca.
The Tennessee native passed 23 of them, finishing second to Alex Palou in Sunday's Firestone Grand Prix of Monterey to close out the 2022 NTT IndyCar Series season.
Newgarden's team implemented a four pit stop strategy for the to combat tire degradation on the 11-turn, 2.238-mile road course. The No. 2 Team Penske Chevrolet pitted from third place on Lap 23 after most of the field had pitted. Newgarden cycled back onto the track in 14th place, 21 seconds behind second-place runner Palou.
A short stint on the red sidewall alternate compound tires gave Newgarden the grip he needed to climb to seventh before his second pit stop on Lap 35. By doing a shorter stint on tires that provide more grip but wear at a faster rate, Newgarden minimized time lost on track, climbing to fifth place in what became a rushed pit stop sequence.
The Corkscrew was Newgarden's undoing in qualifying, but it became his favorite place to pass in the race. Overtakes on Romain Grosjean and Will Power, among others, helped move Newgarden through the field.
JOSEF NEWGARDEN!

What a move to pass championship leader Will Power. He wants that third title. #INDYCAR

📺 : @nbc and @peacockTV pic.twitter.com/Gtmu2Ds3TF

— INDYCAR on NBC (@IndyCaronNBC) September 11, 2022
Here comes Josef Newgarden!

He started LAST, and this pass on Romain Grosjean put him in a podium spot. He still needs a bit more help to win the title. #INDYCAR

📺 : @nbc and @peacockTV pic.twitter.com/Mg6L9YLQUj

— INDYCAR on NBC (@IndyCaronNBC) September 11, 2022
Lap 68 was Newgarden's first in the lead, securing one crucial bonus point for the two-time IndyCar Series champion. Newgarden still had to make his final pit stop, however, but that only dropped him to second place.
Despite having tires five laps fresher than Palou, there was no catching the No. 10 Chip Ganassi Racing Honda as Palou won by over 30 seconds.
"That was everything I had today," Newgarden said in the post-race press conference. "I think we were going to be — we were short ultimately to Alex, no doubt. We're going to have to reassess and figure out how we make ourselves a little bit better to the deficit that we had to Alex in those last couple stints. I've got some ideas already and I think if we were going to run this race again, I already know what we'd try. And if we start up further, then that changes the game, too. I'm hopeful for another shot."
Newgarden ran the best race he could given what happened in Saturday's qualifying session. After hitting a triangular track marker entering The Corkscrew, Newgarden spun and stalled the car, bringing out a red flag.
The penalty for that infraction dropped Newgarden to last in the first group of round one of qualifying, placing him 25th on the 26-car grid.
"Ultimately the spin was almost the nail in the coffin this weekend. We didn't need that to happen," Newgarden said. "It was such a silly thing to happen, too. It wasn't some grandiose problem. There's one curb you don't want to touch and I accidentally touched it, and it created a big issue. Hard to say how it would have come out if we had put the thing on pole yesterday. But I would have rather have done that and seen what happened than have to come from the back today.
"From where we started, I think it's about as good as you can expect. I felt like we had one of the best cars in the field all weekend, and when we had the opportunity to race people, we were better than them and we were able to pass them. So it went about as I expected, but probably a little bit better early on. I felt like we were able to make more progress than I predicted we could in the first stint, so that was probably the most surprising bit of the race."
Newgarden's runner-up finish brought him to only 16 points behind Will Power as Scott Dixon finished 12th, dropping him to third place, 39 points behind Power.