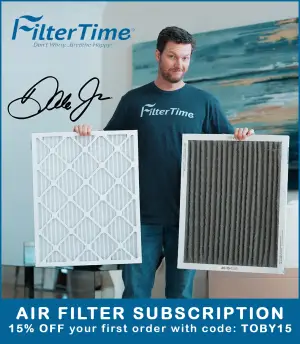 Post-race inspection following Friday's NASCAR Camping World Truck Series Kansas Lottery 200 at Kansas Speedway is complete.
John Hunter Nemechek's race-winning No. 4 Mobil 1 Toyota Tundra TRD Pro has passed all facets of NASCAR's post-race inspection process, meaning he has been named the official winner of the event.
Friday's triumph at Kansas Speedway is Nemechek's second victory of the 2022 season and the 13th of his NASCAR Camping World Truck Series career. Meanwhile, the victory also marks Kyle Busch Motorsports' 98th in the series, far and away the most of all time.
There were no other issues discovered in post-race inspection, meaning all race results and point standings released by NASCAR are now deemed official.
---
Race Results:
Race Results: 2022 NASCAR Camping World Truck Series Kansas Lottery 200
---
Race Recap:
John Hunter Nemechek Makes Last-Lap Pass on Carson Hocevar to Win at Kansas
---
Driver Points:
---
Owner Points: