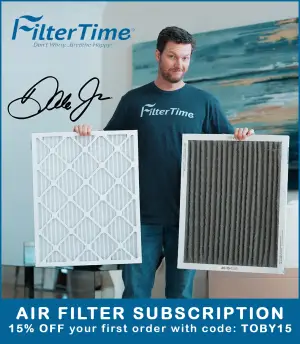 The day that some have said, for years, would never happen again, is going to happen again in 2023. North Wilkesboro Speedway will officially return to the NASCAR Cup Series schedule as the iconic short track will serve as host to the NASCAR All-Star Race on the weekend of May 19-21.
You asked. We listened. #AllStarRace pic.twitter.com/6DdZ8iDy2S

— North Wilkesboro Speedway (@NWBSpeedway) September 8, 2022
Speedway Motorsports made the official announcement On Thursday outside of the North Carolina Museum of History in an event that included North Carolina's Governor Roy Cooper, NASCAR Hall of Famer Dale Earnhardt Jr. and NASCAR's Chief Operating Officer Steve O'Donnell.
For Speedway Motorsports, this announcement was a move designed to give back to the people who are the backbone of NASCAR — the fans.
"The NASCAR All-Star Race has always been the fans' race, and I can't think of a better way to celebrate fans during NASCAR's 75th anniversary than returning to North Wilkesboro Speedway," Speedway Motorsports President and CEO Marcus Smith said in a press release accompanying the event. "We couldn't have made this happen without tremendous support from so many people including Gov. Cooper, our state legislature, NASCAR, Dale Earnhardt Jr., and of course, the people of Wilkes County. We've got a lot of work to do, but we've got the will to create something special alongside a community and hard-working staff that will get it done."
The return of the 0.625-mile short track to the NASCAR Cup Series is like a return to tradition for the sport. Wilkesboro was on the NASCAR Cup Series schedule from the series' inception in 1949 all the way up until 1996, when the track was ushered out in favor of 1.5-mile speedways that had been popping up around the country during NASCAR's popularity boom.
27 years later, Wilkesboro will replace the 1.5-mile Texas Motor Speedway as the host of the NASCAR Cup Series All-Star Race. It feels like a bit of poetic justice.
Earnhardt, who is a 26-time winner in the NASCAR Cup Series and helped spearhead the return of Wilkesboro as he aided iRacing in cleaning the then dormant track up to get it laser scanned for the popular simracing service, believes the track, if the CARS Tour late model event he competed in last week is any indication, will be booming for the All-Star race.
"Some of my best memories as a little boy were going to North Wilkesboro," said Earnhardt. "And it got even better when I raced there as a teenager. I never thought I'd see that place full again, and then I got to race there this summer in a late model before a full house. There's just something special about it. I know the track, the fans, and the community will put on a show when we're back with the Cup cars for the All-Star Race."
Jeff Gordon was the last driver to score a NASCAR Cup Series win at North Wilkesboro Speedway in the fall of 1996. In the 93 NASCAR Cup Series races contested at Wilkesboro, the winner's list reads like a who's who of the sport.
In addition to Gordon, Dale Earnhardt, Richard Petty, David Pearson, Lee Petty, Darrell Waltrip, Cale Yarborough, Bobby Allison, Terry Labonte, Buck Baker, Herb Thomas, Tim Flock, Rusty Wallace, Benny Parsons, Rex White, Bobby Isaac, Davey Allison, Mark Martin and Junior Johnson are among the NASCAR Hall of Famers to have won at the facility.
Not only does the track hold a massive historical presence for NASCAR, but racing is big business in the state of North Carolina, which is what led to an $18-million allocation from the federal American Rescue Plan for infastructure improvements at the speedway, which came directly from the North Carolina state budget.
"Motorsports are critical to North Carolina's history, culture and economy, and our investments have helped to get the engines running again in places that needed revival," said Gov. Roy Cooper. "North Wilkesboro Speedway is back and better than ever, and the All-Star Race will take it to new heights."
According to the release from Speedway Motorsports, the General Assembly has agreed in principal to provide a $4-million economic grant next year toward additional facility improvements to host the 2023 NASCAR All-Star Race and future special events.
North Wilkesboro Speedway was set to tear up the existing asphalt surface and would have dirt racing in the fall before a new layer of asphalt was put down. But those plans were officially axed on Wednesday, which initially led to speculation about the potential of a NASCAR return to the track in 2023.
Tickets for the 39th running of the NASCAR All-Star Race weekend will go on sale later this fall. According to Speedway Motorsports, fans can reserve their spot on a priority list with a $25 donation to Speedway Children's Charities starting Friday at Noon.