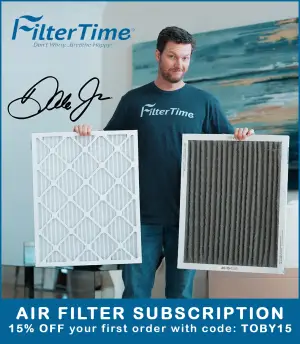 Matt Mills, who was scheduled to pilot the No. 5 Chevrolet Camaro for BJ McLeod Motorsports this weekend, will sit out Saturday's NASCAR Xfinity Series Kansas Lottery 300 at Kansas Speedway as he battles the flu.
Filling in for Mills this weekend will be Garrett Smithley. Mills made the announcement in a statement on Twitter on Thursday.
Mills' full statement reads:
"Unfortunately, I will not be able to compete in Saturday's Kansas Lottery 300 at Kansas Speedway due to the flu. I have tested negative for COVID-19. I have a great team of doctors around me and they have advised me to sit out this weekend. I expect to make a full recovery and return to competition at Bristol Motor Speedway on Friday, September 16.
"Thank you JF Electric, Utilitra, and Thompson Electric for the continued support. Thank you to y BJ McLeod Motorsports team for the hard work and to Garrett Smithley for filling in for me."
Mills has made 14 starts in the NASCAR Xfinity Series this season, with a best finish 18th coming at Martinsville Speedway. Mills has one NASCAR Cup Series start, 115 NASCAR Xfinity Series starts and 15 NASCAR Camping World Truck Series starts on his resume.
Smithley, 30, will make his second NASCAR Xfinity Series start of 2022. The Pennsylvania native's first start of the year resulted in a 21st-place finish at Charlotte Motor Speedway, driving the No. 36 entry for DGM Racing.
Smithley has a total of 142 NASCAR Xfinity Series starts over the course of his career, and he has one top-five and five top-10 finishes.