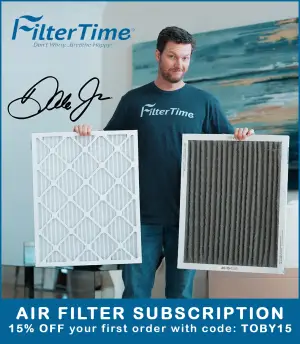 It didn't take long for the 2022 NASCAR Cup Series Playoffs to get interesting, with a multi-car accident prior to the end of the first stage at Darlington Raceway, involving a pair of NASCAR Playoff contenders.
The crash happened when Chase Elliott – the regular-season champion and a winner of a series-high four races this year – got really loose and spun in the middle of turns one and two, before coming back up the track, into the path of Chase Briscoe.
Both Elliott and Briscoe were running outside the top-10 at the time of the accident, with Elliott running 13th, and Briscoe being shown 25th, one lap behind the leaders.
Chase Elliott spins and collects Chase Briscoe!

Not how either driver wanted their #NASCARPlayoffs to start.

📺 : @USA_Network pic.twitter.com/c3rQI9NwQs

— NASCAR on NBC (@NASCARonNBC) September 4, 2022
With NASCAR's new rules bulletin this weekend, both Elliott and Briscoe's teams will have a total of 10 minutes on the DVP to repair the damage, in order to get their entries back to minimum speed.
Elliott's Hendrick Motorsports team was unable to get the damage totally repaired within the 10 minutes allotted, relegating him to a last-place finish, 36th, in the 2022 NASCAR Cup Series Playoff Opener.