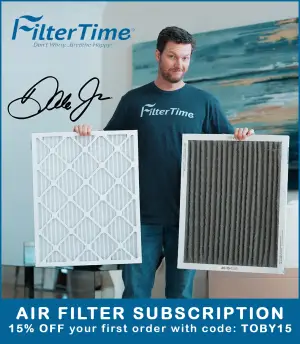 PORTLAND, Oregon — After turning the 19th fastest lap in Friday afternoon's practice session at Portland International Raceway, Christian Lundgaard and his crew improved the car to start third for Sunday's Grand Prix of Portland.
Lundgaard actually set the fourth-fastest qualifying lap for the penultimate race of the 2022 NTT IndyCar Series season. However, a six-position penalty for Josef Newgarden for an unapproved engine change moved the Danish rookie up one position.
The No. 30 Rahal Letterman Lanigan Racing Honda went around the 12-turn, 1.964-mile circuit in 58.4482 seconds, averaging 120.969 mph.
"We only made a slight change, really," Lundgaard told TobyChristie.com. "It wasn't anything big, but it was only one component. So that making such a big difference can be a driver confidence thing or just pure car performance. But I think that the car performance has been there. The whole time Graham was competitive here last year and it's a similar setup, so I'm trying to push it further."
Lundgaard would not elaborate on what that setup change was, but it clearly worked in Saturday's morning practice session. The 2017 Spanish F4 champion was fifth in that session and second in the afternoon practice, so there is reason for optimism in the RLL Racing camp.
Lundgaard is also fighting for the IndyCar Rookie of the Year with David Malukas. The Chicago native qualified 10th and is 11 points behind Lundgaard.
"I think that the trend this year has been we've been a little stronger on the race pace," Lundgaard said just after qualifying. "We never know for tomorrow, I've just got to do my thing and get the best out of the car and then see where we are at. If he's ahead, he's ahead. If we are ahead, we are ahead and that's obviously a good thing for us, but we've got to take it each event at a time."