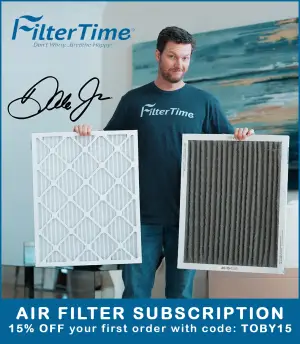 Romain Grosjean's racing experience in the U.S. has shown that there is a racing life after Formula One.
The Swiss-born Frenchman has found new life in the NTT IndyCar Series, but is also looking to see what else he can experience behind the wheel, especially after racing on ovals as a full-time IndyCar driver.
Grosjean has six top-10 finishes in 2022, two of those being seventh and ninth place finishes at the .875-mile Iowa Speedway.
The short oval experience opened Grosjean's eyes to what short track racing in America can be like for the Andretti Autosport racer.
Short track racing has many crown jewel events on dirt and asphalt surfaces, and Grosjean is open to participating in these races, whether it's the Chili Bowl, the Knoxville Nationals, or the Snowball Derby.
"I wouldn't say no straight away," Grosjean said. "I would consider it, and yeah, why not? Definitely. I want to enjoy my experience in the U.S., I'm obviously closer to the end of my career than the beginning, but when I see Helio (Castroneves) enjoying and doing the late model stuff like this, I think why not? You know, I just go out there, have some fun and enjoy life.
"I'm just a guy that loves racing and wants to experience as much as it can."
Castroneves raced in the SRX series, winning the 2022 season-opening race at Five Flags Speedway in Pensacola, Florida and finished fifth in the 2021 SRX championship standings.
It is Grosjean's understanding that his contract with Andretti Autosport doesn't forbid him from driving any particular kind of race car, so he is free to pursue a seat in any crown jewel event.
"Honestly, Andretti (Autosport) and Michael (Andretti) and J.F. Thormann (COO of Andretti Autosport), they they're really cool. They're really happy for me to enjoy my life in the States. So never say never, even for the Daytona 500."
"Why not?"