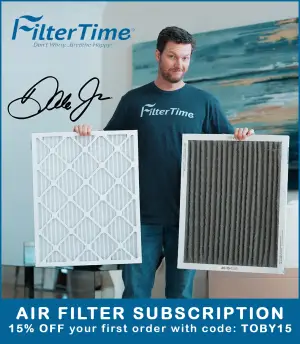 MADISON, Ill. — With one car remaining, Marcus Ericsson was on provisional pole for Saturday's Bommarito Automotive Group 500 at WWT Raceway.
The only problem? That final car was Will Power, and he was about to tie Mario Andretti's all-time IndyCar pole record with 67 poles. Ericsson ended up second with a two-lap average speed of 182.070 mph on the 1.25-mile oval.
The Swede had never started on the front row of an IndyCar race before. Ericsson's best qualifying result before Friday's session was third place in 2021 at Mid-Ohio Sports Car Course. In that race, Ericsson finished second to Josef Newgarden.
The 2022 Indianapolis 500 winner was the third-to-last car to qualify and survived teammate Scott Dixon's run before falling to Power. Still, it was vital for Ericsson's title hopes to qualify near the front of the 26-car-field.
"I knew today in qualifying it was really important because of the way this track races," Ericsson said. "It's not always easy to overtake. I was very focused going in. I try and do like I've done all year and not change things up. But it is, like you say, in oval qualifying, it's something special. You have those two laps, high speeds, no margin for error. It is quite special to do it. It's a lot of adrenaline that runs through your body.
"It's pretty unique, but I really enjoy it. I think it's really fun."
Ericsson is currently third in IndyCar points, only six behind Dixon and 12 behind Power. The top seven drivers in the field are also the top seven in IndyCar points, with Newgarden starting third (fourth in points), Scott McLaughlin starting fourth (sixth in points), Alex Palou starting fifth (fifth in points), Dixon starting sixth and Pato O'Ward (seventh in points) starting seventh.
The IndyCar title chase is still wide-open with 11 drivers mathematically eligible to win the title.
"I think it shows how competitive this series is," Ericsson said. "Like you said, all the top guys are up there tomorrow. It's going to be tough, it's going to be tough to battle it out, try and beat the guy next to me here. It's going to be very tough. But we're going to give it our best shot. I think we have three cars up there so we know we have a good package as well. Just try to do our best, race our race, see what we got."
The race will be 260 laps and live coverage on USA Network will begin at 6:00 p.m. ET on Saturday, August 20th.