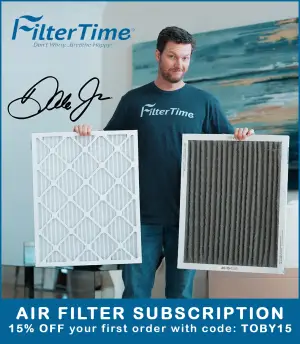 NASHVILLE — The recent turnaround by Rahal Letterman Lanigan Racing's NTT IndyCar Series program continued as Christian Lundgaard qualified third for Sunday's Music City Grand Prix on the streets of Nashville.
The Danish rookie qualified the No. 30 Honda with a time of 1 minute, 14.7149 seconds on the 11-turn, 2.1-mile circuit. Lundgaard averaged 101.185 mph as he qualified behind Scott McLaughlin and Romain Grosjean.
By setting the third fastest time in the second group of round one of qualifying, Lundgaard advanced to the second round. In that round, the 2017 Spanish F4 champion was fourth fastest to advance to the Firestone Fast Six.
However, that second round was not without drama. The 21-year-old locked up his tires going to Turn 10, causing a local yellow condition that required Alex Palou to reduce his speed and compromise a qualifying lap. Because Lundgaard hadn't turned a lap yet, race control levied a drive thru penalty instead of eliminating Lundgaard's best lap.
"I'm starting to like it more and more."@lundgaardoff is taking a liking to #INDYCAR street courses after a P3 qualifying effort.#INDYCAR // @MusicCityGP // @RLLracing pic.twitter.com/CGKly758gU

— NTT INDYCAR SERIES (@IndyCar) August 6, 2022
Nashville has been a continuation of a series of strong runs for Lundgaard. With the exception of a brake issue at Iowa derailing that race, Lundgaard has finished 10th at Road America, 11th at Mid-Ohio, eighth at Toronto, 10th at Iowa race one and second at the Indianapolis Motor Speedway road course. 
"I wish it doesn't stop for a number of races," Lundgaard said of his team's good fortune. "It's been good. Looking at our first Fast Six last weekend, carrying it into this weekend. We were quick straight away in practice yesterday and kind of carried it on into qualifying."
While Lundgaard was the only RLL Racing driver to advance to the Fast Six, both of his teammates were able to advance to the second round of qualifying. Nashville marked the second time that has happened in 2022 after the May race on the IMS road course.
Nashville's session results show that the RLL team's recent setup work is paying dividends. The team tested at Sebring shortly before the most recent IndyCar street circuit race at Toronto, and the setup gains discovered on the bumpy airport runways helped deliver a fourth place finish for Graham Rahal and an eighth for Lundgaard.
"The [Sebring] test was good for us," Lundgaard said after qualifying. "We were basically the three cars on track. We only had ourselves to compare to and each other. I think it was just important for us to do the run plan that was planned and get through it and have the data on it.
"I mean, like Graham said, it seems to work. I'm sure we have found some stuff that works. Looking at Toronto, it was a huge increase in performance compared to Detroit. It translates to here."
The entire Rahal organization expected even better results for Nashville and the weekend started strong with Lundgaard setting the fastest lap in Friday's sole practice session.
The 80-lap race will air live on NBC with coverage starting at 3:00 p.m. ET.