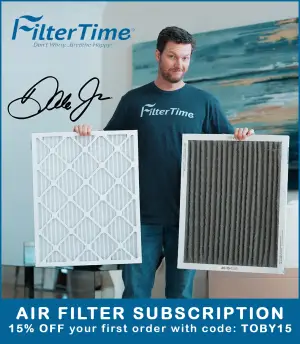 Joe Gibbs Racing had the chance to file an appeal of the disqualifications of their No. 11 and No. 18 cars from Sunday's NASCAR Cup Series M&M's Fan Appreciation 400 at Pocono Raceway, but the organization has opted to accept the penalties and move on.
In Sunday's race, Hamlin was initially scored as the winner of the race, while Kyle Busch, who led the most laps in the race and won Stage 2, finished second. However, in post-race inspection, a material was discovered underneath the vinyl wraps on the front fascia of both cars, which resulted in NASCAR disqualifying both cars.
As a result, Chase Elliott, who was named the winner of Sunday's race, will officially hang onto the 17th victory of his NASCAR Cup Series career and the record books will forever show Hamlin and Busch as finishing 35th and 36th in the race.
While it stings to lose a sweep of the top-two spots, both Joe Gibbs Racing drivers have won in 2022 — Hamlin has won twice — so they are inside the 2022 NASCAR Cup Series Playoffs.
Kyle Busch now sits eighth in the NASCAR Cup Series regular season point standings, while Hamlin sits 21st.