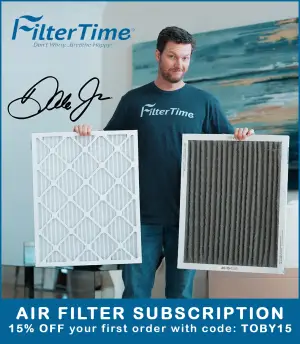 Post-race technical inspection following Sunday's NASCAR Cup Series Hollywood Casino 400 at Kansas Speedway has been completed.
Kyle Larson's race-winning No. 5 Hendrick Motorsports HendrickCars.com Chevrolet Camaro has passed. As a result, NASCAR has declared Larson and his team the official winners of the race.
This marks Larson's third-consecutive NASCAR Cup Series win and it's his ninth-overall NCS points-paying win of 2021. The 29-year old driver now has 15-career NASCAR Cup Series wins.
Here is the official Round of 8 Playoff Grid with one race left until the Championship 4 field is decided:
Kyle Larson, Locked in (2 wins)
Chase Elliott, +34 points
Denny Hamlin, +32
Kyle Busch, +1
Ryan Blaney, -1
Martin Truex Jr., -3
Brad Keselowski, -6
Joey Logano, -26
Christopher Bell's No. 20 car had two unsecured lug nuts, which will result in a one-race suspension  and a $20,000 fine for his crew chief Adam Stevens.
Joey Logano's No. 22 car and Chase Briscoe's No. 14 car had one unsecured lug nut, which will result in $10,000 fines for their crew chiefs.
Kyle Larson's car, Denny Hamlin's car and Joey Logano's car will be taken to NASCAR R&D for further inspection, but no penalties will stem from the findings.
No other issues were detected in post-race inspection, which means all results and standings following Sunday's race are now considered official.