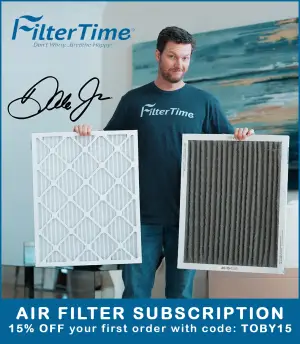 NASCAR's Championship Weekend festivities will return to Phoenix Raceway next November, playing host to the NASCAR Cup Series, NASCAR Xfinity Series, NASCAR Camping World Truck Series and ARCA Menards Series West finales for the third consecutive season.
The one-mile oval will continue to host the final weekend on the NASCAR National Series calendar next season, which is scheduled for November 4 to 6, 2022. The facility first hosted the sport's pinnacle events last season and is scheduled to award four championships over the course of the three-day weekend this November.
"We're so proud of the fact that we get to host NASCAR's biggest weekend, crowning those four champions and celebrating the series, our drivers, our teams," track president Julie Giese told NASCAR.com. "It's going to be a great event. We're really looking forward to it and honored that we have the opportunity to host this once again."
In 2020, Chase Elliott, Austin Cindric, Sheldon Creed and Jesse Love were all crowned champions in their respective series, while the track also played host to the farewell of Jimmie Johnson, Clint Bowyer and Matt Kenseth.
"Not only is the weather amazing in Arizona in November, the experience at the race track is second to none," said Giese. "We redeveloped the track a couple years ago and really made it about the fans. We reinvented that fan experience. It was all about immersing our fans into race weekend.
"I think what makes our sport so great anyway is the access, and just how much you can get into the sport when you're at the race track and be part of it, for us it was taking that to the next level."
The full NASCAR National Series schedule will be revealed at a later date, which has yet to be determined.