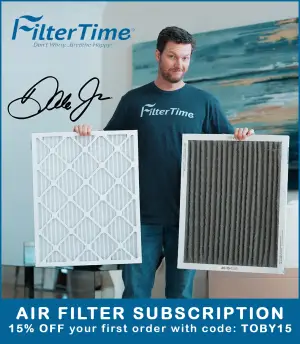 A strong run by Zane Smith was deminished after coming in contact with former teammate Brett Moffitt in the closing laps at Daytona on Friday night.
Moffitt and Smith were exiting NASCAR Turn 3 when the No. 45 and No. 13 of Johnny Sauter made slight contact, which sent Moffitt down into Zane.
A big hit for Zane Smith and Brett Moffitt. pic.twitter.com/401r6Caz60

— FOX: NASCAR (@NASCARONFOX) February 20, 2021
Smith went head-on into the wall, before dragging his truck through the frontstretch chicane. The No. 51 Tundra of Parker Chase spun trying to slow down.
Moffitt was able to drive away from the wreck and continue on, however Smith's night is done following the wreck.
John Hunter Nemechek won Stage 1 of the Brake Best 159 while Raphael Lessard took home Stage 2.