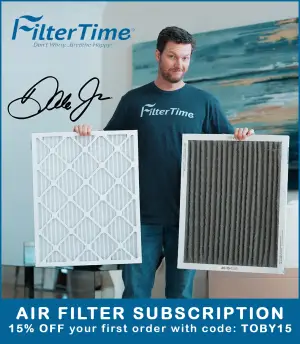 As NASCAR prepares to enter its second season dealing with the ongoing COVID-19 pandemic, tracks are starting to formulate their plans and proposals for welcoming fans back to the track.
Among the tracks to confirm their plans is Phoenix Raceway. The speedway announced on Monday that the track will once again host a limited number of fans for NASCAR's first visit to Phoenix in 2021.
While we wish we could have a full house, it's our responsibility to create a safe environment for fans and industry personnel. The 2021 Spring NASCAR Weekend will be hosted at limited capacity. For more information, visit https://t.co/isnRgHmF7n

📰: https://t.co/aiFX85oIMk pic.twitter.com/AG5w6gJyMg

— Phoenix Raceway (@phoenixraceway) January 4, 2021
"We look forward to kicking off another 2021 NASCAR season at Phoenix Raceway this March and while we wish we could host a capacity crowd, the health and safety of everyone remains our top priority," said Phoenix Raceway President Julie Giese. "In similar fashion to this past November for the track's first-ever NASCAR Championship Weekend, we plan to host a limited number of fans for this event. November was a tremendous success, and we look forward to executing another safe and successful event this March."
In a similar fashion to many other tracks in 2020, grandstand seats will be relocated to ensure social distancing guidelines are obeyed. Due to limited capacity, Phoenix Raceway said in a statement that some fans who purchased tickets for the spring weekend will not be accommodated as season ticket holders will be given priority.
In addition, the INfield Experience will not be available to fans, but Phoenix Raceway will use a similar setup for the Championship Weekend with reserved seating in the infield for the Xfinity race and Cup Series race.
Fans who wish to camp will be able to when the grounds open on March 8, with screening measures in place.
Furthermore, Phoenix Raceway has posted their COVID-19 protocols and guidelines that fans must adhere to when visiting the venue.