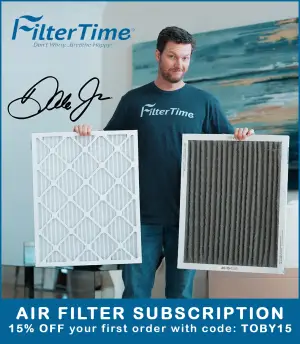 Two months, when it's the offseason it feels like an eternity. When it's a stoppage during actual race season due to a worldwide pandemic, it feels even more excruciating. However, Sunday, NASCAR finally returns to the track for The Real Heroes 400 at Darlington Raceway.
This event will more than likely be wild and unpredictable due in part to the long layoff, but also due to the fact that there will be no practice going into the event and qualifying positions were determined by the luck of the draw.
Chances are there will be some shuffling in the field on Sunday. That being said, who can you count on to potentially be stout?
How about defending NASCAR Cup Series champion Kyle Busch?
Despite sitting 11th in the Cup Series point standings through four races, Busch, the 2019 champion, is favored to win NASCAR's first race since early March at Darlington. According to SportsBettingDime.com Busch is +600 and has had recent success at the track, leading the most laps last year at the Bojangles Southern 500 and ultimately finishing third.
Busch has a win at the track, which came in the 2008 Southern 500, and he has the fifth-best average finish of any active driver at the treacherous 1.366-mile speedway.
Additionally, Busch has more laps led in his career at Darlington (716) than any other active driver.
If the odds-on favorite isn't who ultimately ends up winning the race, expect experience to shine through regardless.
Darlington has seen a few youngsters break through over the years — see Erik Jones in last year's Bojangles Southern 500 — but ultimately it's the sport's steadiest veterans who usually shine on this stage.
Brad Keselowski, who drew the pole position, Denny Hamlin, who has two-career wins at Darlington, and Martin Truex Jr., the 2016 Darlington winner, all seem like decently safe bets to do well.
Hamlin will roll from the grid in the 10th position, while Truex will lineup 15th.
Two drivers to keep an eye on as the Cup Series returns to Darlington again on Wednesday, as part of a modified 2020 schedule due to COVID-19, Ryan Newman and Matt Kenseth.
Newman will be making his return from injuries sustained in the season-opening Daytona 500.
Kenseth, the 2003 Series champion, returns after a two-year hiatus. The 48-year old replaces Kyle Larson who was fired from Chip Ganassi Racing after saying a racial slur during a virtual race.
Both drivers have had decent results throughout their careers at this track, Kenseth won the 2013 Southern 500, while Newman has a better career average finish at the track than Kevin Harvick, Joey Logano and Kurt Busch.
Even with the two elder statesmen of the sport having sterling pasta at this track, I would wait to see how they run on Sunday before gathering any sort of expectations.