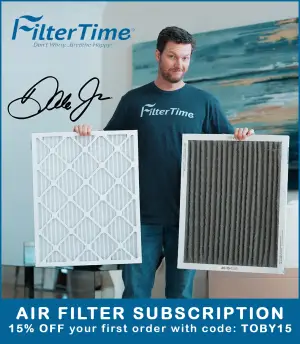 Today is Tuesday, February 18, 2020. 19 years to the day that we lost Dale Earnhardt.
That fateful day at Daytona in 2001, is forever ingrained in our memory. What was supposed to be a triumphant day for Michael Waltrip and the sport of NASCAR, who were entering their first year of a groundbreaking television deal with FOX Sports, quickly turned into a nightmare. The worst nightmare anyone could have imagined.
In the 19-years since Earnhardt's death, many had begun to relax. With sweeping advancements in safety measures and protocols in NASCAR over the last several years, many pondered if racing had become too safe.
No.
Monday evening, the world was reminded just how wild, unpredictable and unsafe racing will always be.
Sure, you can create soft walls, infinity-point harnesses, Hans devices and any other safety measure you want in racing, but at the end of the day when you have race cars speeding around a track at 200-miles-per-hour anything can — and usually does — happen.
The intangibles are impossible to fully quantify.
When these brave gladiators known as race car drivers strap into their 3,400 lbs. chariots, brightly colored and plastered with corporate sponsorship, it's hard to remember that these cars have real-life men and women behind the wheel.
They're husbands, wives, sons, daughters, brothers, sisters, nieces and nephews. They all have a family life. A life outside of racing. A life that can forever be impacted by racing.
When you see a crunched chunk of sheet metal flying through the air, when you see it bounce off a wall, when it gets slammed into by another 3,400 machine at 200-miles-per-hour, there is a life in the balance. It's hard to remember, but Monday was a cruel reminder that until we see a driver put that window net down and walk away, you never know the driver's condition.
Luckily, 42-year old Ryan Newman is still with us albeit in a Daytona Beach hospital in serious condition with injuries that luckily have been considered non-life threatening by doctors.
What we should all take away from Monday's frightening finish is a hope that Newman's accident on the final lap of the 2020 Daytona 500 can serve as a wake up call to the industry. We can never relax on safety. Not now, not ever.