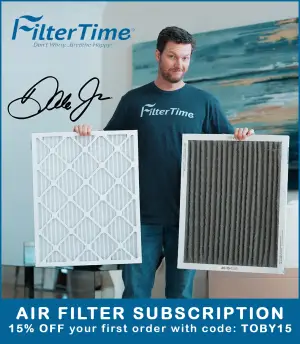 On a frustrating day where Kyle Busch was three laps off the pace, the driver of the No. 18 Toyota Camry for Joe Gibbs Racing gave up during a red-flag period with under 10 laps left in the race.
Presumably, Busch gave up because he couldn't gain much in the way of position over the final seven laps of the race, and he is already locked into the next round of the Playoffs. That, and safety crews were taking more time than usual to relay water to the drivers who were waiting in their cars in over 110-degree race cars.
So, really Busch pulling off the track means very little in the way of his standing in the championship battle, but could this latest statement show that perhaps Busch is imploding mentally before the second round of the 2019 Playoffs begin? Will this cause his No. 18 team to give up on their driver, much like he did to them on Sunday at the Roval?
Only time will tell, but a similar incident happened at the end of Busch's Hendrick Motorsports tenure.
At a race at Texas Motor Speedway in 2007, Busch slammed into Dale Earnhardt Jr. on a restart. Both cars were heavily damaged, Earnhardt's so much that he was done for the day. However, Busch's team made repairs and his No. 5 car was ready to return to the track. There was just one problem — Busch had already left the track.
So, the team had Earnhardt finish the race out in the No. 5 car. A year later, Busch was booted from HMS and Earnhardt was part of the team in 2008.
Obviously, Busch has sponsorship backing from M&M's and he has brought a championship to JGR, but could this be the catalyst of the relationship eventually unraveling?
Again, only time will tell. But it frustration has mounted for Busch as he has gone win-less over the last 15 races. He has gotten testier and testier in post-race interviews through this drought, after winning four of the first 14 races of the season.
Regardless of what happens from here, it was disappointing to see arguably the most talented driver in the garage just give up on Sunday.